OUR STORY
An old 50's gelato cart, the beautiful Piazza della Repubblica in Pizzo Calabro – the Capital of Gelato – and a child called Pippo Callipo: these are the three main ingredients that compose the story of Gelateria Callipo, which is the story of a dream that has now amazingly come true.
In that Piazza where children used to enjoy cones, tartufi and stuffed hazelnut, one of them, Pippo Callipo, had a dream: producing one day those gelati, as he believed that unique and precious flavor should be spread all around the World.
That dream has finally come true: with Gelateria Callipo, the experience of the Callipo family, acquired in over 100 years of success in the food industry, encounters the antique tradition from Pizzo, realizing exclusive and genuine products that revive the extraordinary taste of old-days recipes.
OUR PHILOSOPHY
Love for tradition, a passion for quality and a focus on the consumers' needs: these are the key words of our philosophy, which is aimed at preserving the gelato tradition of Pizzo, the "Capital of Gelato", and the unmatchable creativity of its gelato experts. In fact, the careful preparation and selection of fine ingredients provide gelati from Pizzo with a unique taste and a rich and smooth texture. Gelateria Callipo considers gelato a form of art and a way of offering and spreading throughout Italy and the world exclusive and genuine gelati, reviving the extraordinary taste of the old days recipes.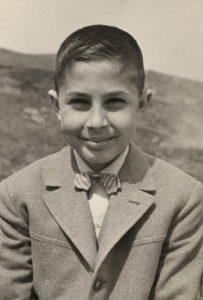 UNIQUE SELLING POINTS
high Quality Italian fresh milk and cream, provided by selected local dairy farms
raw materials selected in their lands of origin: Italian hazelnuts, sheep ricotta from Calabria, dried Dottati figs from Calabria, licorice from Calabria, lemon from Sicily etc.
very high percentages of pure paste, purees and juices of Italian origin
very low overrun and the absence of GMO ingredients and hydrogenated fats
intense and natural flavor, typical of handcrafted gelato
wide range of gluten Gluten Free and vegan products
GLUTEN FREE
Gelateria Callipo, particularly attentive to its customers' needs, is also dedicated to customers having specific dietary requirements and looking for balance between health and taste.
In this respect, by adjusting specific production processes, has created a line of specific products, suitable for gluten intolerance.
The "GLUTEN FREE" range is reserved to those who care about health and taste, by indulging in the genuine flavor of a gelato made with carefully selected ingredients and High Quality fresh Italian milk.
Our Certifications
Our company is certified
Our company is certified to the ISO 9001:2015 e ISO 14001:2015 standards, respectively related to the "Quality Management System"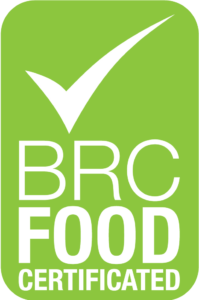 Our company is certified to "Environmental Management System", to the A level of BRC for Food Safety, and to the higher level of IFS (International Food Standard), aimed at encouraging the most efficient selection as food suppliers in supermarket chains.
Gelateria Callipo's factory, seated in Pizzo (VV), occupies an area of 9200 square meters, 4070 of which are covered, and is characterized by the availability of high productivity high tech equipments, which allows an annual production of approximately 1500 tons of gelato mix.
Furthermore, it has a stocking capacity of 8000 mq at -25°C.
The plant, with its four process lines, is prepared to meet all market and distribution requirements (tartufi, desserts, cakes, tubs, cups).
The factory has an internal testing laboratory, equipped with sophisticated equipment and expert technical
staff, which constantly and continuously monitors the products.